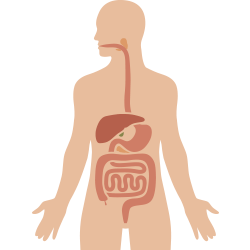 Are you ready to Fix Your Gut?
One of the best things you can do to Fix Your Gut is to do your own research but sometimes you need an expert. That's where John Brisson and Jason Hooper come in. John is available for Digestive Health Coaching to help Fix Your Gut, and Jason Hooper is available for Bulletproof Coaching to optimize your high-performance lifestyle. You can use the forms below to contact either one and request their confidential fee. We look forward to helping you improve your health!
John Brisson Health Coaching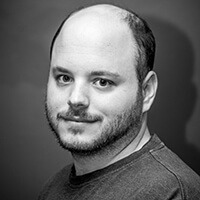 John Brisson is a health coach and journalist. John is the author of Amazon best-seller Fix Your Gut (Amazon, 2013). Fix Your Gut is for anyone with digestive health ailments looking to learn more about alternative medicine and take control of their health. John has spent most of his career in the supplement industry, and researching alternative forms of treatments.
I coach via phone or Skype. Regardless of the health issue, my goal is to help you hopefully return to living a healthy life. If you want to explore how I can help you, or request my confidential fee schedule, please use the form below to contact me.
Get health coaching for:
SIBO
Gut health
Ulcerative Colitis and Crohns Disease
Diabetes and heart disease
Hormone dysregulation
Thyroid and adrenal function issues
Nutrition
Supplementation regimens
General diseases and medical conditions
Information to improve one's overall health
Chronic fatigue syndrome
Hepatitis C
Jason Hooper is the chief editor and writer for Fix Your Gut, and the Fix Your Gut eBook. He holds degrees from Oklahoma State University, The University of Iowa, and has completed coursework in biology and biochemistry from Harvard and MIT. Jason has appeared on various podcasts and health sites encouraging people to educate themselves and become advocates for their own health.
If you want to explore how I can help you, or request my confidential fee schedule, please use the form below to contact me.
Get health coaching for:
Help with new diet and lifestyle changes
Setting goals and taking action steps
Help choosing supportive supplements
Help with neurofeedback and brain training
Helping to get better sleep quality
Knowledge in digestive health
Knowledge in various diet plans
Knowledge in microbiology
Knowledge in bio-hacking
Provides accountability to make actual changes in your life
See testimonials from satisfied Fix Your Gut Health Coaching clients:
Every morning for the past 17 years, I have been waking up in pain and fatigue with burning feet and palms. All that changed the day I learned who John Brisson was. What impressed me the most about John was how detailed but clear his explanations were. I was amazed at the degree and quality of information on his blog, forums and in his e-book, "Fix Your Gut." John left no stone unturned and was able to connect the dots. I am happy to tell you that in just three months of working with John, for the first time in nearly two decades I am getting better. It will take time to reverse the damage in its entirety and some days it's still hard but man… I feel great more often than not.
I approached John because I had be recently diagnosed with Lyme's disease.  John helped me by listening to what my symptoms were and recommending supplements that would improve my health.  From getting my testosterone levels back to where they needed to be to rebuilding my gut after being on 2 harsh antibiotics for three months, John knows what he is doing.  I feel that if I did not have his help it would have been a longer road to recovery. I would recommend John to anyone who is not experiencing the health they deserve and would like more out of life.
In the spring of 2014 my digestion just quit cold. For the 2 years prior to that I had been on the best diet of my life, a modified paleo with clean, organic ingredients. During those years I felt amazing every day, with a very clear mind and stable mood. So when my digestion stopped it was puzzling. I dove into the internet, reading my favorite gurus for hints about what might be going on, with a lot of false starts. Between 2014 and January 2016, I tried a LOT of things. Probably the least helpful thing was my visit to a gastroenterologist, who shrugged and said, "You probably have IBS. Tons of people have it. There's not really anything you can do. Here's a prescription for Prozac ." (Really!) I told her some of the things I had tried to jumpstart my digestion, and about half of them she had never heard of. She took my blood, and when the results came back, she called and said, "Your blood test looks good. You're fine." Wait, though. What about the fact that I'm not fine? Two months later I called John. Within minutes, he was able to come up with a working theory for what was going on. It was clear that he understood how guts function in a way that seemed to elude the M.D. He gave me a list of 20 or 30 or 40 things – foods to eat, foods to avoid, supplements to take, and best practices for motility. Some of the supplements are readily available, some I had heard of, a few I hadn't. I felt better almost immediately, with improvement over the weeks that followed. I eventually forgot that I had a problem as I started to live a normal life. The only reminder that I had gut issues was when I strayed from the protocol. Compared to the pain and crazy things I had tried to fix my gut, I found the protocol he gave me to be easy to follow. I recommend a conversation with John BEFORE you try to fix the problem yourself.